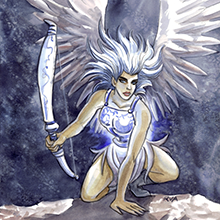 Professional art
A collection of the proffesional works of Rebecca VanAcker, illustrating the final versions of the Chaos Fractal card set Creatures and Spells. More of Rebecca's work can be found here.
Check out the gallery here!
---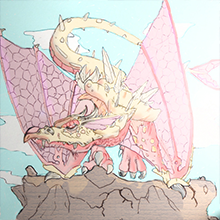 Fanart
A collection of the amateur works of our fans and community members, featuring the many creatures, spells, and battlefields of Chaos Fractal. Many of these works are currently being used in game as a source of inspiration and delight while we gather together the final versions. You can see more work from our biggest contributers here and here.
Check out the gallery here!
---
Art submissions
We welcome our communities enthusiasm and creativity. If you wish to submit art to the collection see
the forums
for details.